If you are planning attend the RootsTech Conference in Salt Lake City this week, and want to invite you to stop by our booth in Innovation Alley and see the two new innovations we will be demonstrating.
QromaTag
We are happy to announce that our newest iOS app, QromaTag, has been selected as a semi-finalist in the RootsTech 2017 Innovator Showdown. It's based on some of the powerful metadata creation technology we have been improving in QromaScan, and it can help you quickly put your story into any photo forever. As part of the submission process, we created a 90 second video to highlight why we think this technology is so important to family history. Here it is:
QromaScan SlideBox
One of the most frequent questions I've received over that past year about QromaScan has been if it could scan slides and negatives. My answer has always been 'no', because that type of scanning requires a completely different scanning approach. Over the past few months, we have been working on a new product that integrates our metadata creation engine with a new type of scanner that can scan both slides and negatives. The result is the QromaScan SlideBox. Here it is:
The new SlideBox works seamlessly with the just released version 2.1 version of QromaScan, which can automatically detect if you are using the LightBox or this new slide scanner. The SlideBox contains 3 color neutral LED lights that can be powered with the QromaScan USB adapter. Scanning slides is very fast, and we have integrated all of QromaScan's powerful metadata creation features into this new scanning mode.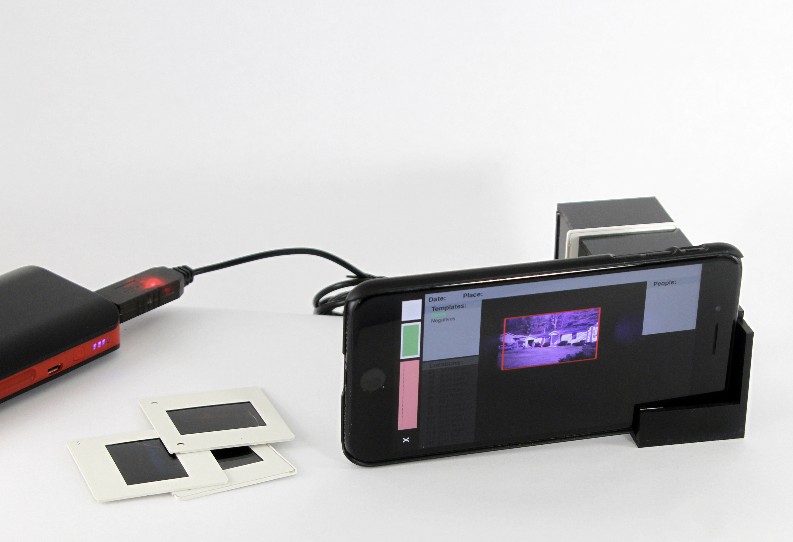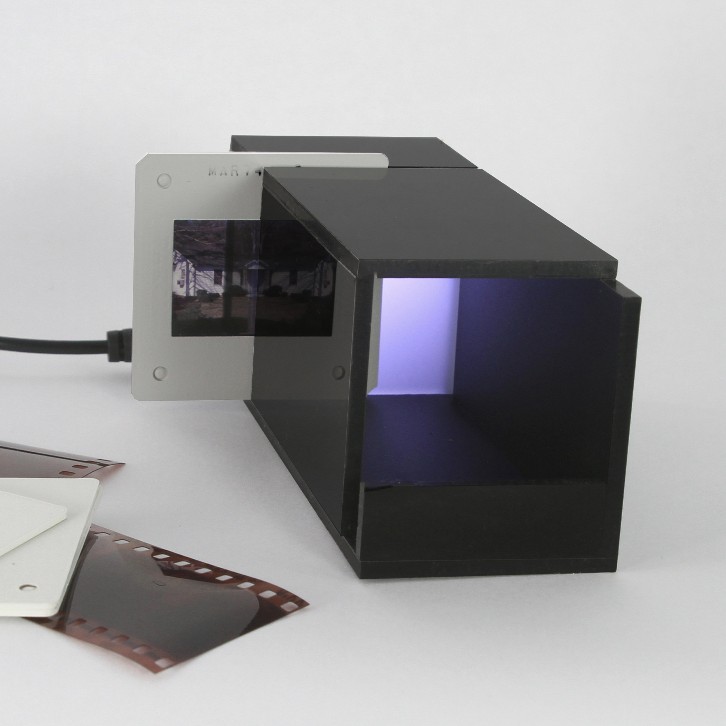 Perhaps the most interesting new fact about SlideBox is that it is made in California! We partnered with the same San Jose-based acrylic fabrication facility that we use for StayFlat and each SlideBox is made from American sourced acrylic and assembled by hand in San Jose. We have a very limited number for sale at RootsTech, and we will make a broader announcement when they are available for general sale later this month.
See Us in Innovation Alley**
If you trekked out to the nosebleed section of the exhibit hall last year to see us, I have some better news this year. We are in the Innovation Alley section this year, near the main entrances and if you have a moment, please stop by and say hi.