I'm very happy to announce that our newest iOS app, QromaTag, has won 2nd place in the third annual Innovator Showdown at RootsTech 2017.
QromaTag: A New Way to Tag Photos.
Tagging is an part of photo management that makes images searchable across all computers and devices. It allows you to quickly find that one photo out of thousands that you might have, but the process can be technically challenging and time consuming. QromaTag is a new way to tag photos with your iPhone to help you create industry standard photo metadata for your most important photos. Rather than typing tags field by field the old way, QromaTag uses an innovative voice recognition system to generate tags using your voice descriptions and people names.
RootsTech Innovator Showdown
QromaTag was among 40 entries to this years Innovator Showdown, and there were lots of great new products vying for veer $100,000 in cash and other prizes. After our initial entry, the judges whittled down the pool to 10 semi-finalists and we were invited to present their solutions in a two minute presentation to a panel of judges in Salt Lake City in the days leading up to RootsTech 2017. I was thrilled that QromaTag was selected in this group, and I started practicing my sales pitch. At the semi-finals, QromaTag was again selected by the judges to go on to the finals, which consisted of 5 products.
Finals!
The RootsTech Innovator Showdown Final was an event that had broadcast quality production value, complete with a precessional presenter, an in studio audience of 5,000 people and another 12,000 attending online. By this time, the cold Utah climate had taken its toll on my voice, but I was able to croak out my revised presentation. After the dust settled, QromaTag placed 2nd in the field of five, and I was humbled by our recognition.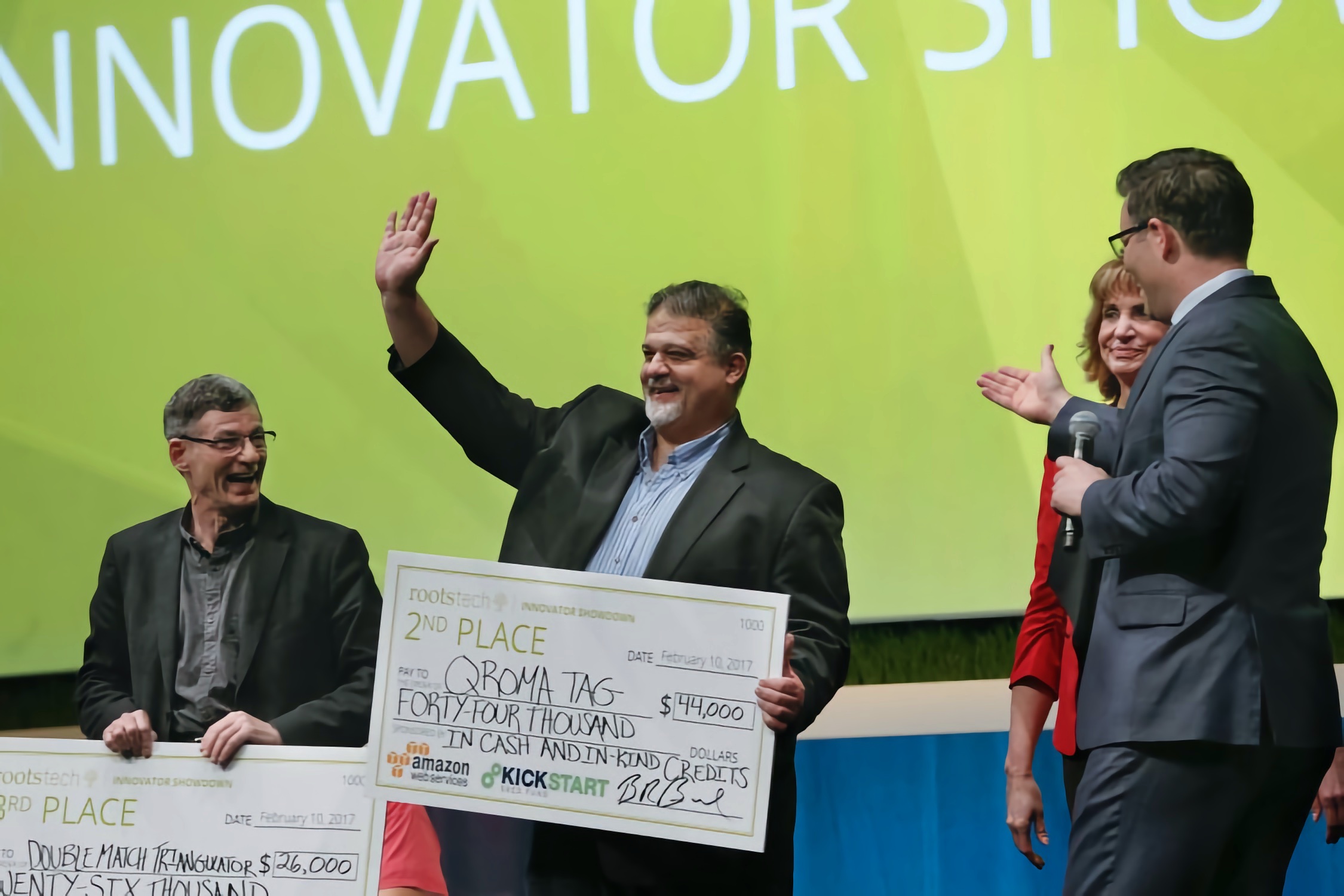 Overall, the process was rewarding and fulfilling, and I found it very interesting to see all the other entries, and watch for their progress in family history technology.